ReadingWhileMommying
2020 Creative Goal: A Short Story a Day
First, I apologize for no The Book Beat this past Friday. The fun and craziness of the holidays kept me away from my computer (gah!), but we'll be back to the usual schedule this week.
One of my creative goals for 2020 is to read a short story a day and blog my thoughts about it. I created an Insta account (@ashortstoryaday), where I'll blog these. My January schedule is set (I've included it below). Only one of the stories isn't available on the internet, so I have that book on hold at the library. Thanks to everyone who offered suggestions on my personal FB! If you don't see yours here, I do have it and will include it for an upcoming month. I'm so thankful for knowing so many well-read friends!
I know I regularly get a little over-excited about books/reading, and I'm again feeling that way about reading all of these great stories. The idea behind this is that I spend way too much time a day on social media and if I'm going to do that, it should be productive and help me expand my mind a bit and discover more of the great writing that's out there that I may have missed.
I tried to create a nice mix of classic stories/writers and new-ish authors. A diverse mix, both in ethnicity, race, and gender. Horror stories ("The Body Snatcher" sounds ominous), ones I've read before and loved ("The Yellow Wallpaper"), ones by authors whose books I've read ("The Semplica-Girl Diaries"), and suggestions from friends. I have 11 more months to go, so please feel free to send me more suggestions through here, Instagram, or FB. I'm going to need them!
If you want to read along or even just read a few, the January schedule is below. One more thing, I'm reserving the right to switch things up to a shorter story if it's 11pm and I need a SHORT short story to hit my goal. :) Life, amirite?
Yay, reading! Yay, books! Yay, writing! And yay, short stories!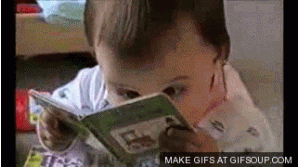 A Short Story a Day - Jan. 2020 Schedule
Wed. 1/1/20: A Good Man is Hard to Find by Flannery O'Connor
https://pdfs.semanticscholar.org/9926/aaf93bacaf3911a7539d9f74f33b84c7b6e4.pdf
Thurs. 1/2/20: A New England Nun by Mary Eleanor Wilkens
https://archive.org/stream/newenglandnunand00freerich/newenglandnunand00freerich_djvu.txt
Fri. 1/3/20: The Beauties by Anton Chekhov
http://www.online-literature.com/anton_chekhov/1251/
Sat. 1/4/20: In the Cemetery Where Al Jolson is Buried by Amy Hempel
http://fictionaut.com/stories/amy-hempel/in-the-cemetery-where-al-jolson-is-buried.pdf
Sun. 1/5/20:
Where Are You Going, Where Have You Been? By Joyce Carol Oates
https://www.cusd200.org/cms/lib/IL01001538/Centricity/Domain/361/oates_going.pdf
Mon. 1/6/20:
Incarnations of Burned Children by David Foster Wallace
https://www.esquire.com/entertainment/books/a500/incarnations-burned-children-david-foster-wallace-0900/
Tues. 1/7/20:
People Like That are the Only People Here by Lorrie Moore
http://www.newyorker.com/magazine/1997/01/27/people-like-that-are-the-only-people-here
Wed. 1/8/20:
The Lottery by Shirley Jackson
https://fullreads.com/literature/the-lottery/
Thurs. 1/9/20:
The Story of An Hour by Kate Chopin
https://my.hrw.com/support/hos/hostpdf/host_text_219.pdf
Fri. 1/10/20: Lamb to the Slaughter by Roald Dahl
https://lewebpedagogique.com/anglais/wp-content/blogs.dir/16/files/lamb-to-the-slaughter.pdf
Sat. 1/11/20: How to Become a Writer by Lorrie Moore
http://www.sfuadcnf.com/wp-content/uploads/2015/11/How-to-Become-a-Writer-Lorrie-Moore.pdf
Sun. 1/12/20: Lady Tigers by Nick White
https://electricliterature.com/alissa-nutting-recommends-a-story-about-the-aftermath-of-abuse
(from Sweet & Low)
Mon. 1/13/20: The Knowers by Helen Phillips
https://electricliterature.com/the-knowers/
Tues. 1/14/20: Girl by Jamaica Kincaid
https://www.newyorker.com/magazine/1978/06/26/girl
Wed. 1/15/20: Birdsong by Chimamanda Ngozi Adichie
https://www.newyorker.com/magazine/2010/09/20/birdsong-2
Thurs. 1/16/20: The Swimmer by John Cheever
https://warwick.ac.uk/fac/arts/english/currentstudents/undergraduate/modules/fulllist/special/en304/syllabus2014-15/cheever_the_swimmer.pdf
Fri. 1/17/20: What We Talk about When We Talk about Love by Raymond Carver
https://www.northernhighlands.org/cms/lib5/NJ01000179/Centricity/Domain/115/What%20We%20Talk%20About%20When%20We%20Talk%20About%20Love.pdf
Sat. 1/18/20: Paper Menagerie by Ken Liu
https://io9.gizmodo.com/read-ken-lius-amazing-story-that-swept-the-hugo-nebula-5958919
Sun. 1/19/20: Cosmopolitan by Akhil Sharma
https://www.theatlantic.com/magazine/archive/1997/01/cosmopolitan/376761/
(from A Life of Adventure and Delight)
Monday 1/20/20: The Husband Stitch by Carmen Maria Machato
https://granta.com/the-husband-stitch/
(from Her Body and Other Parties)
Tues. 1/21/20: 
The Frog King by Garth Greenwell
https://www.newyorker.com/magazine/2018/11/26/the-frog-king
Wed. 1/22/20: In the Gloaming by Alice Elliot Dark 
https://www.newyorker.com/magazine/1993/05/03/in-the-gloaming
Thurs. 1/23/20: Here Come the Maples by John Updike
https://www.newyorker.com/magazine/1976/10/11/here-come-the-maples
Fri. 1/24/20: A Clean Well-Lighted Place by Ernest Hemingway
https://www.wlps.org/view/2546.pdf
Sat. 1/25/20:The Happy Prince by Oscar Wilde
https://www.gutenberg.org/files/902/902-h/902-h.htm
Sun. 1/26/20: 
What It Means When a Man Falls From the Sky by Lesley Nneka Arimah
https://catapult.co/stories/some-mathematicians-remove-pain-some-of-us-deal-in-negative-emotions-we-all-fix-the-equation-of-a-person
(listen to Levar Burton read it on his podcast). 
Mon. 1/27/20: Light Can Be Both Wave and Particle by Ellen Gilchrist
Tues. 1/28/20: The Body Snatcher by Robert Louis Stevenson
http://www.eastoftheweb.com/short-stories/UBooks/BodySnat.shtml
Wed. 1/29/20: The Yellow Wallpaper by Charlotte Perkins Gilmore
https://www.nlm.nih.gov/exhibition/theliteratureofprescription/exhibitionAssets/digitalDocs/The-Yellow-Wall-Paper.pdf
Thurs. 1/30/20: The Semplica-Girl Diaries by George Saunders
https://www.newyorker.com/magazine/2012/10/15/the-semplica-girl-diaries
(from Tenth of December)
Fri. 1/31/20: Island by Alexia Arthurs
https://www.buzzfeednews.com/article/alexiaarthurs/fiction-being-the-only-queer-woman-at-a-very-straight
(from How to Love a Jamacian)